Mr. Lincoln's debut graphic novel coming July 2024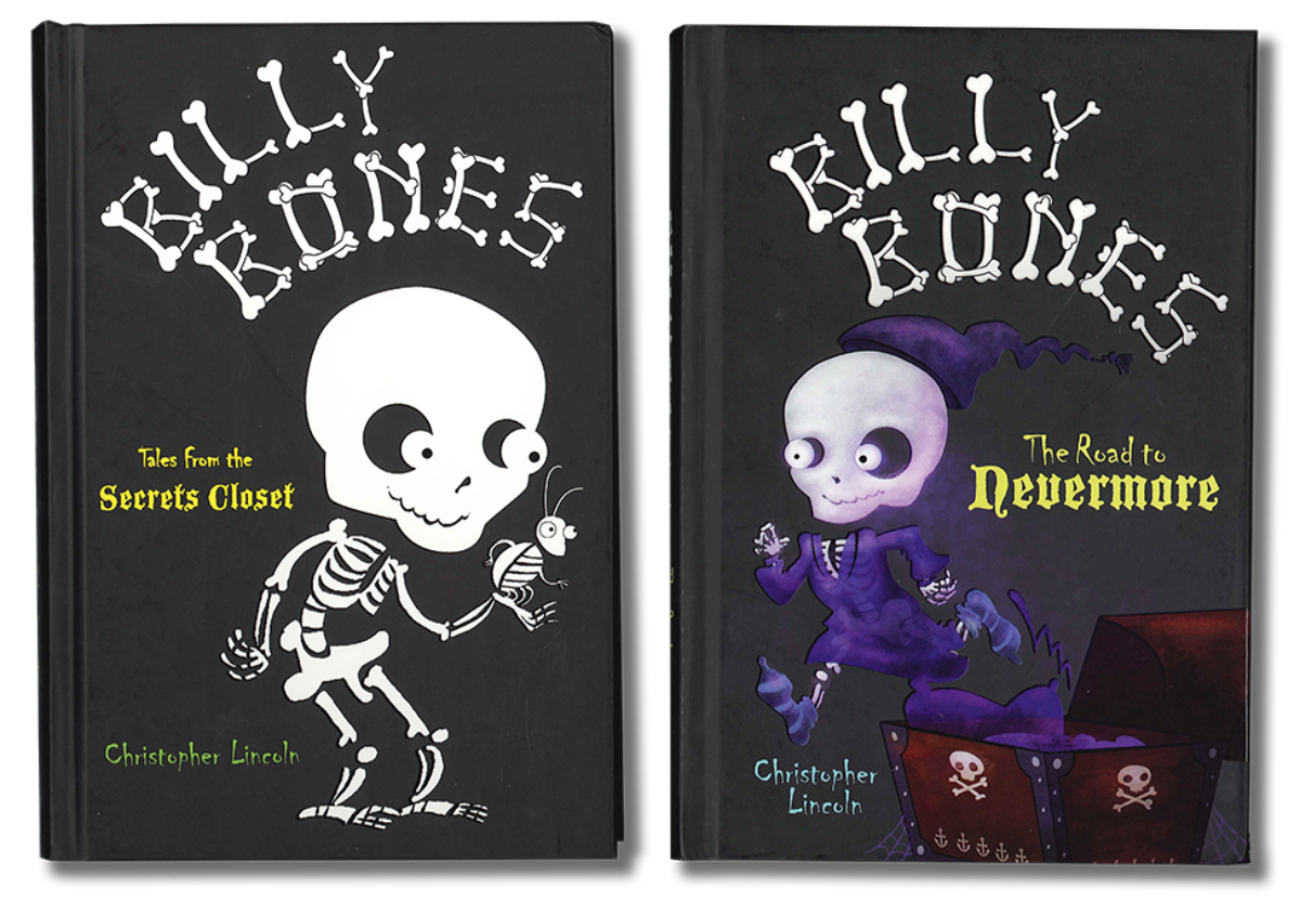 Mr. Lincoln's previous works
Christopher Lincoln
is the Author of Billy Bones: Tales from the Secrets Closet, published August 1st, 2008 by Little Brown Books for Young Readers and Billy Bones: The Road to Nevermore, published August 1st, 2009.
Praise for Billy Bones: Tales from the Secrets Closet
"…full of creatively descriptive language…Billy Bones is a fun read."
—School Library Journal
"Lincoln offers up a blend of melancholy and supernatural action with Tim Burton-esque flair, imbuing his characters with such endearing warmth that readers will find themselves sympathizing and emotionally committed even as they are swept along in the rapidly paced adventure."
—The Bulletin
"…sure to amuse those kids with a love of the mildly macabre."
—Kirkus
"This story is original and suspenseful, and the creepy characters are surprisingly warm and endearing, proving that sometimes humans can be scarier than monsters."
—Children's Literature
"The plot nicely mixes the macabre with the merry…"
"Billy Bones is great fun. It's spooky, cool, and full of imagination."
—Common Sense Media
"If you like spooky things that are just spooky enough to keep you on the edge of your seat, this is the book for you.
—Stories For Children Magazine
"This is an exquisites debut from an author who is clearly a great talent."